Discounts to Seniors, First Responders, and Active or Retired Military

We are honored to offer a 10% discount to our wonderful seniors over 65 years young, first responders (medical community, police, fire fighters), and active or retired members of our incredible military.  Please let us know if you are a member of any one of these awesome groups of humans!

A Group Interactive On-line Class Coming Very Soon!

I am designing an on-line class now to be rolled out in Spring 2023 (hopefully).  This class will be an interactive class focusing on true behavior and aggression cases. Stay tuned!
Wishes and Wags offers private, in-person dog training.  For clients that prefer a virtual environment, we offer a virtual format that is fun and easy!  All you need is an internet connection or a cell phone, and we will be live together!  Virtual sessions have proven very effective.
The instructor holds two professional dog training certifications.  She is certified by the Animal Behavior College (ABCDT) and the Certification Council for Professional Dog Trainers (CPDT-KA).  The instructor believes that education is so important.  In addition to her two certifications, she has completed Michael Shikashio's Aggression in Dogs Masters program.
At Wishes and Wags, we believe that one size does not fit all as it relates to training. Regardless of format, our training program can incorporate real life routines and circumstances into the training plans. The plans are structured to address the specific and individual needs of the pet parents and their canine family members!
Contact us for more information!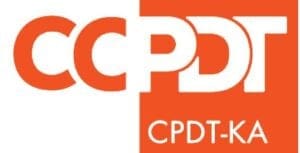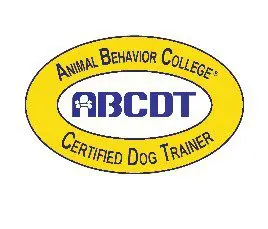 The Basics - For Humans!

This is a very popular program!  All pet parents can benefit from this course; however, it has proven very helpful for new puppy pet parents and humans that have recently adopted a shelter or rescue dog.  Humans should learn certain basic foundation skills too!  There are several key concepts that pet parents should know to set their dogs or puppies up for success and avoid training failures.  This is a 2 session live virtual course that is designed for humans only.  In this course, we will break down the key concepts into small components so they are easy to understand.  In-person opportunities are evaluated on a case by case basis.  If you are interested in that option, let us know!  We work closely with our pet parents to create an acceptable and safe training environment for all!

In this course, humans learn skills to help:

Understand why the value of rewards matter.
Understand that mechanics and timing matter.
Understand that humans can accidentally reward the same behavior that are trying to stop.
Understand the contributors to a dog or puppy learning to ignore their humans. 
Understand the theory of positive training so that it can be applied to address the needs of pet parents long after sessions with a trainer end.

Virtual or In-person Course Price 

2 Sessions - $180

3 Sessions - $270

Group sessions are available at a discounted rate.  If you have family or friends that would like to join this fun virtual course, group discounts will be applied!

Basic Dog Obedience Consultations

All programs begin with an initial consultation. During the consultation, you and the trainer will discuss your training goals in depth. The trainer will also discuss the key factors for successful training and problem solving as well as make a recommendation for the training package best suited for your needs.     

Virtual or In-person 90 Minute Consultation - $110 

(In-person consultations are considered on a case by case basis.  We work with pet parents to create a safe training environment suited for their individual needs.)

Complex Behavior Consultations

Aggression

There are a number of things that can contribute and cause aggression.  A few of the most common relate to illness and pain, environment, and dna.  In the consultation, the trainer will gather information about your experiences.  Aggression cannot be "cured"; however, with training and management techniques, the hope is that great improvement can be made.  The journey will take time, love, patience, and compassion.  We strive to achieve a happier and healthier life for the dog and the pet parents.

Initial aggression consultations can be conducted in-person or via Zoom.  Some cases may require a virtual consultation.  We work with our clients to determine the safest and most effective environment for their individual circumstances.  Canine aggression can a very emotional experience for pet parents.  Typically distractions can be managed much more effectively in a virtual environment.  This gives pet parents the opportunity to focus on our discussion.  In-person consultation opportunities are evaluated on a case by case basis.  In some cases, discussing the aggression history before an in-person meeting can be critical for the safety of the trainer.  

Virtual or In-person 90 Minute Consultation - $135   

Because of the nature and complexity of aggressive behavior, we work with pet parents to develop individualized programs; therefore, general packages are not available.

Anxiety

Canine anxiety can be caused by many things.  Anxiety in shelter and rescue dogs is very common.  Certain forms of anxiety, such as separation anxiety, can result in behavioral issues.  In the consultation, the trainer will gather information about your experiences.  Anxiety is a complex issue.  You will learn not only training techniques but also management techniques.  The journey can be slow and can require a great deal of patience and compassion.  We strive to help clients begin their journey.

Virtual or In-person 90 Minute Consultation - $135  

Because of the nature and complexity of working with dogs suffering with anxiety, we work with pet parents to develop individualized programs; therefore, general packages are not available.

Private Basic Obedience Training

We offer customized private obedience training programs for adult dogs. In this program, your dog can learn basic obedience foundation skills such as focus, sit, down, stay, and recall - depending on  your goals.  3 or 5 session packages are available.  Packages can also be customized to fit your specific needs.  Homework is given and the trainer will contact you between sessions to check on your progress!  

Virtual or In-person Single Session / Session by Session - $95   

3 Session Packages - $270

5 Session Packages - $425

 

Puppy School

Puppies are such joys and so much fun, but there can be challenges! In our Puppy School, we work with pet parents to overcome some of the challenges and set the stage for graduating to learning cues.

Building a Foundation

There are concepts that are very important to set a puppy up for success!  In this program, we teach puppies a game or two that are designed to help the puppies develop the basic foundation skills that can be very helpful to pet parents!  We also work with the puppies on focus, impulse control, socialization, and recall.  

3 Session Virtual or In-person Package - $270   

Basic Puppy Obedience 

In this program, depending on the package chosen and progress made, your puppy can learn basic obedience cues such as sit, sit with focus, sit and stay, down, place.  

Single Session / Session by Session - $95

3 Session Package - $270   

5 Session Package - $425

(Completion of the Building a Foundation program may be required.)

Problem Solving

In this program, the trainer works with you and your puppy or adult dog on behavior issues such as nipping, reactivity, ignoring cues, jumping, door darting, and leash manners. Some basic obedience foundation skills may be required for customized problem solving training plans.  Many times, clients choose to incorporate problem solving with basic obedience training.  The benefit to this approach is that pet parents can learn to apply the basic foundation obedience skills to their daily life needs.
Wishes and Wags uses a positive-motivation-based program. We utilize positive methods such as luring, capturing, and shaping in our basic obedience programs.  That is also true for our behavior modification programs.  Our primary tool is positive reinforcement. We believe that training is a lifelong commitment. Our sessions are designed to educate and teach pet parents how to continue the training process throughout the life of the dog.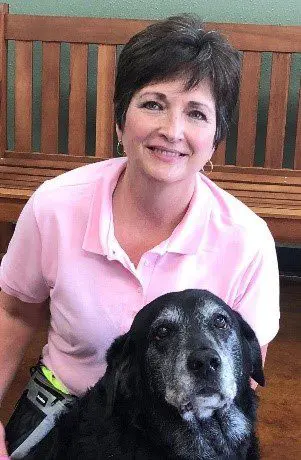 Education, Education, Education!

Effective Communication, Patience, Understanding, and Praise!

Consistency and Leadership!

Last But Not Least - Safety First!
Appointments are available Monday through Saturday. Evening appointments are available Monday through Thursday. 
Please contact us to schedule!
We accept cash, check, Zelle, Quickbooks Payment. (Processing fees may apply.)
Cancellations and Refunds
A 48 hour notice is required for cancellations. If packages are purchased, refunds are not available once engaged.